Magnetic Scrolls classic masterpieces reworked and enhanced for 2017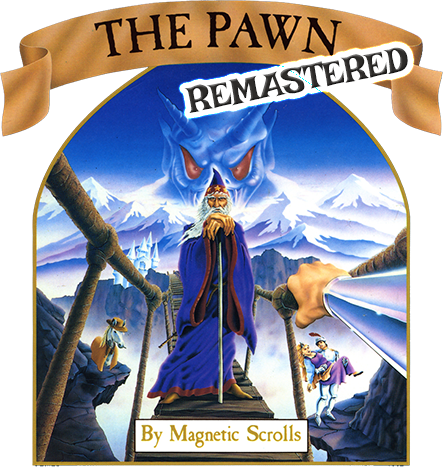 Trapped - Destiny of Good...or Evil?
Set in the mythical world of Kerovnia, this amusing and complex tale is subtle enough to appeal to the beginner and hardened adventurer alike. A revolutionary text-handling system allows input of complicated sentences and complete interaction with characters (including some very intelligent animals!).
The Pawn represents all its characters and objects as if they existed in a real world, storing complex information about their attributes and properties linked to their particular position or context in the game.
Your objectives are manyfold: The simplest is to escape from Kerovnia, but you will find others as you wander about the land and communicate with the characters you meet. The Pawn combines a rich text adventure, with stunning colour graphics, and a language parser that will set the standards for years to come.
And now there is even more: The Pawn - Remastered enhances the classic games with an easy to use touch-friendly interface that provides you a comfortable and enjoying rediscovery of this gem.
Game supplements