Android :: UI pictures not synchronizing?
I found another bug, and I suspect that it is also part of the UI lag bug.
Went gallivanting into the dark caves until I died in the lava river. I then exited the game, and only now started it up again.
The picture is not synchronized correctly, allow me to demonstrate


(The refresh icon at the top does not help)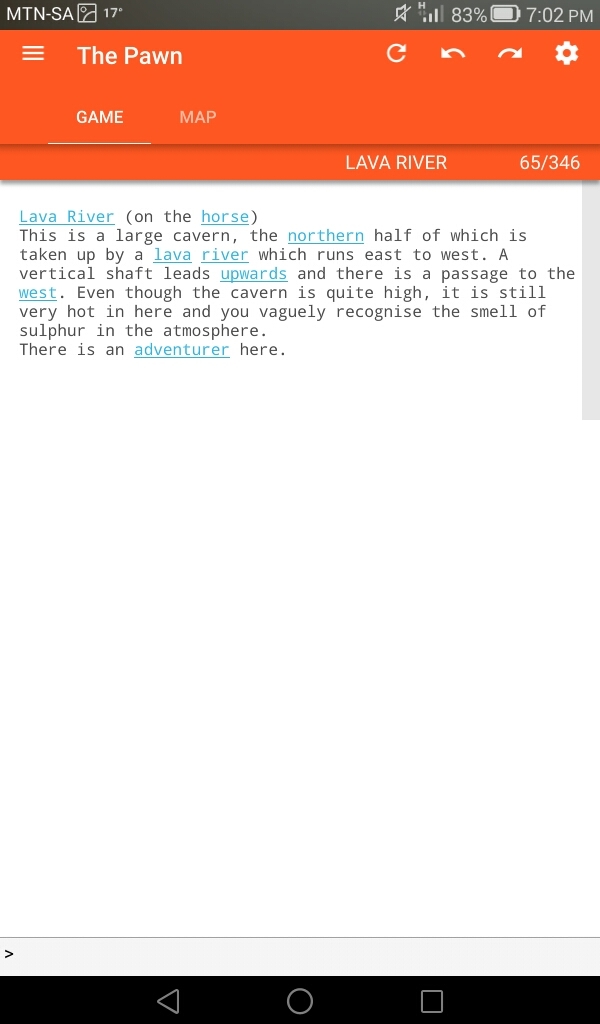 This is where I am at the moment.

And this is what is displayed...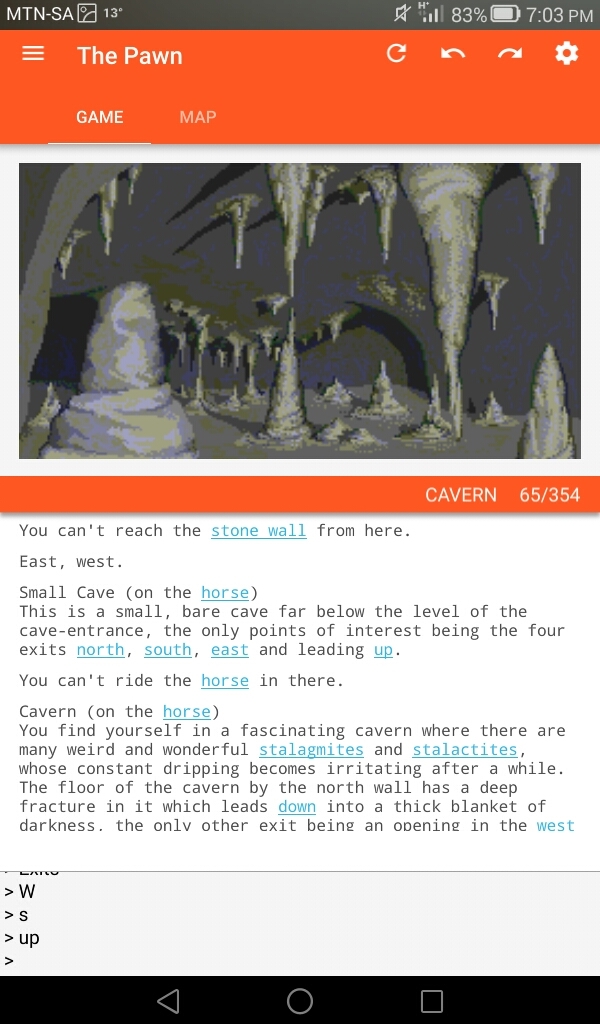 It only got updated after a couple of moves.