Hi,
First, congrats and thanks to the great Strand Games team for the remastering of Magnetic Scrolls titles!
I just wanted to point out that another way to enhance graphics is simply to use a CRT shader.
Original graphics are far better on old CRT screens, especially Jinxter pointillism style:
Pixel art scaled "on the bus":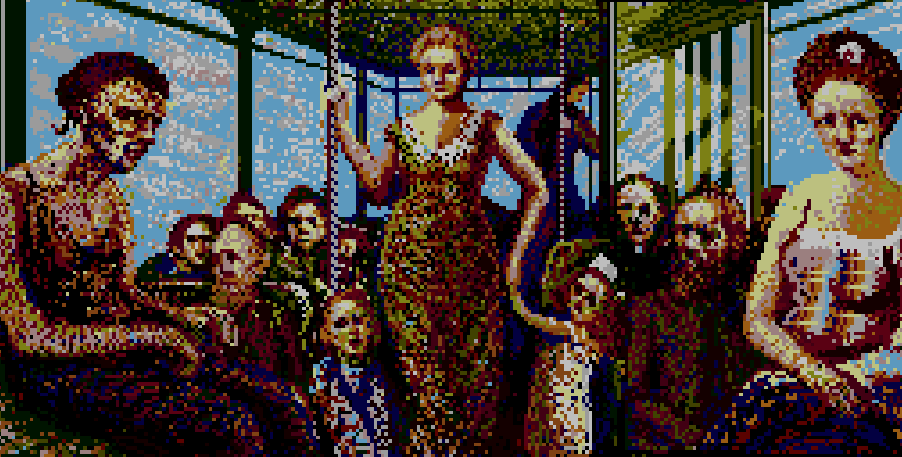 Same image with CRT shader, playing with SuperCRT: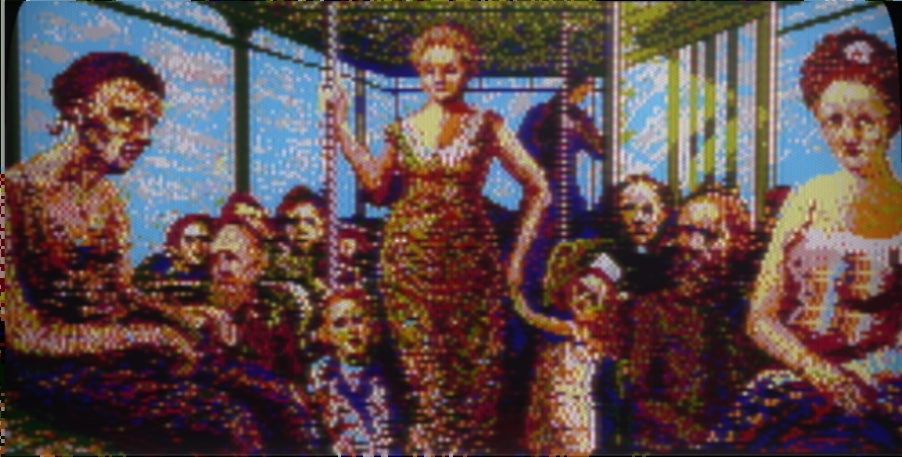 While the first image looks bad on our modern HD monitors, the second gives a better and nicer result (which, by the way, is closer to what the artist saw while editing). Maybe that's just me, but I do like this second picture. That's what is printed in my memory, from the times I played this game on my Atari ST!
It's great to have new graphics for old games, but CRT is cool too for nostalgic fans


Maybe a new option for the future?!
-lonestarr