Windows 10 Refresh Problem (solved) and Font Problem
Hi. Thanks for baking the code and restoring your masterpieces!
I read your story today, remembered me enjoying Pawn and Guild on an Atari ST back in 1988 and instantly bought your remastered version.
At first the game window was not reacting/refreshing after i typed something. I fixed this by starting the application with compatibility settings "Windows 7".
Now i found the window section titles are somehow garbled. (see attached image)
System: Windows 10 (german)
My firewall is turned on and detected Guild trying to connect to itch.io (trying to find updates i guess?)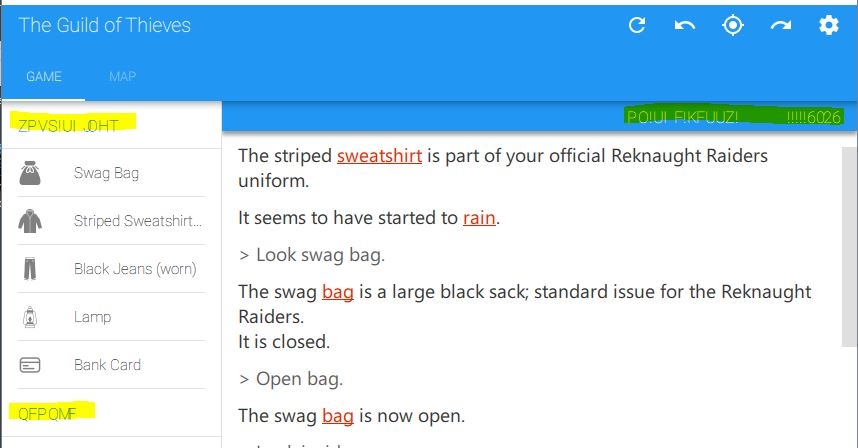 Thanks for any suggestions.
Greetings from Hamburg
Christian